---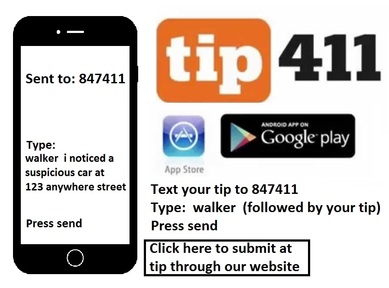 This site is provided as a public service to the citizens of Walker County.
Here on this site you may perform the following by clicking on the links at the top of this page ....

*Download a fillable pistol permit application to be emailed to the Sheriff's Office.
*Print a pistol permit application to be filled out & faxed or brought in to us.
*View pictures & information of individuals recently arrested.
*View information of Walker County SEX OFFENDERS.
*View the Jail Visitation Schedule and the policies of the county jail.
*Read about different divisions and functions of the Sheriff's Office.
*View active Missing Persons Cases.
*Navigate to the Crime Stoppers website to view "most wanted"
individuals and anonymously submit a tip to Crime Stoppers
*View contact info for divisions & employees of the Sheriff's Office.
*View slideshows of pictures that may be added to a particular page.

The Walker County Sheriff's Office is located in Jasper, Alabama. Sheriff Jim Underwood was elected in November 2014.
---
---
---
---
Walker County Sheriff's Office
2001 2nd Ave
Jasper, AL 35501
(205) 302-6464
webmaster@walkercountysheriff.com